Discover more from Haus Party
The best and latest from the DAO behind DAO Haus
Over 1,000 subscribers
It's DAOs all the way DAOn ⚡
DAOhaus Newsletter, Feb 28th, Manifesto 📜, Y33ter 👅, RaidBrood 🍻, DAOgroni 🍸, DAOhaus CCO 💸, Season 4 Haus Party 🎉, Anticapture 🛂, and plenty more in the HAUS 🏰
DAOhaus is on the move. We have completed another CCO and are entering the next phase of making our HAUS a home 🏰. What this means is we're heading toward DAOification and we're inviting you, our community to join us!
Diversity is growing across the HAUS ✨. Intrigue has enticed folks to explore our ecosystem further, beneath the surface of crypto twitter and the daily conversations about NFTs or DAOs. For those who are here reading for the first time, we are just getting started! Come join us in shaping the future of human coordination 🔮!

The price of entry is Desire 🗡.
🎉 Events
🏯 UberHaus
📌 Action Items
ℹ️ DAO Resources
---
Greetings DAOists 👋
The recent invasion spearheaded by Putin and the Russian Armed Forces has induced us to stand in solidarity with our Ukranian bretheren, who through toil and rapture have shown courage, standing together in defense of Ukraine and Kiev.
Several organizations and individuals in the web3 community have band together to provide the citizens of Ukraine with support 👇
UkraineDAO - A DAO raising capital for Ukraine-focused charitable and volunteer organizations keen on deploying resources to the groups that need it most in Ukraine.
Unchain DAO - A DAO raising funds to support Ukraine with Humanitarian Aid.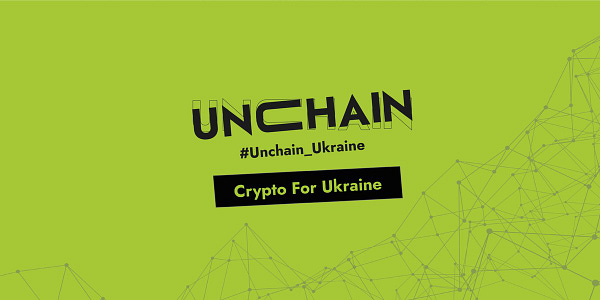 Poignard - An interface and NFT factory for artists who want to make a statement by deploying their art as NFTs, raising awareness about the invasion. Join the discord!
Despite the terrors of the past few days, the web3 community has shown it will not stand idle. A concerted effort is underway to help the people of Ukraine stand unified against their war-mongering oppressor, Vladimir Putin.
We stand with Ukraine 🤝
---
DAOhaus Manifesto v2.0.0 📜
We are incredibly proud that we have executed on and ratified the latest version of the DAOhaus Manifesto v2.0.0
The Manifesto is an articulation of DAOhaus' values that expressly convey what we are here as a community to accomplish: empower humans with composable tools that advocate capture resistance through governance and collective organization.
Go ahead and give Manifesto v2.0.0 a read!
Coming Soon: DAOhaus v3 🚀
At ETHDenver, we unveiled a preview of DAOhaus v3. In the latest version, we reimagine DAOhaus as a modular platform that increases flexibility for users, DAOs, and developers.
Users will have more optionality and configurability within their DAO; DAOs will have access to an expansive set of tools to fit their particular purpose, size, and phase in their life cycle; and developers will have the opportunity to extend the DAOhaus platform through Boost Marketplace.
Currently, DAOhaus v3 is a work-in-progress and the features shared today are subject to change.
If this sounds interesting to you, check out A Sneak Peak into DAOhaus v3!
Composable Technology FTW 🙌
Meanwhile at DAOhaus, we have been steadfast building transformational tools for purpose driven community DAOs.
A primary example is Y33ter 👅, an app built by RaidGuild in collaboration with DAOhaus that challenges the traditional modes of raising capital, where in a Y33ter capital contributors retain full custody over their contributions!
This flips crowdfunding apps like Kickstarter and GoFundMe on their head, placing control back in the hands of contributors.
---
---
Y33ter successfully dogfed it's own product. The project team raised funds to continue development on the platform through a Y33ter campaign!
Since the launch of Y33ter, several projects have successfully raised funds for their community, to name a few:
Y33ter is an extension of Moloch v2 and it borrows from a concept in Moloch v3, Shamans.
We are ecstatic about the potential uses of Y33ter moving forward and will have a lot to share as we move toward DAOhaus v3!
DAOgroni 🍸
Battle-testing Moloch v3 and Shamans further, we created a fun project for folks who like their cocktails simple and elegant, DAOgroni 🤯.
DAOgroni, (a Negroni appreciation club) was created to recognize this powerful concept of simple constraints reflected by Negroni.
In the spirit of remixing and experimentation, Daogroni takes creative license over some of those constraints, combining NFTs + Moloch DAOs, allowing the NFT contract to mint DAO shares without a proposal.
Join the Daogroni club and order a cocktail 🍸
All proceeds go directly to the DAO treasury and can be spent immediately by the project team!
Ceramic for your DID and DAOhaus Profile
Identity is central to the problem of human empowerment. Our mission is to empower communities of humans to achieve their shared vision.
This is why DAOhaus is using Ceramic to create rich and robust member profiles that help DAOs to better coordinate members.
Using Ceramic's self-id to collect and display member names, avatars and emojis, members can now add clarity and a touch of personalization to their DAOhaus identity ✨.
What's more? DAOhaus users can edit their self-id in the Profile section of any DAO they are a part of 💥!
Ceramic Network enables a permissionless and decentralized Data network where profiles are:
User-controlled: users own their data

Composable: developers can access data

Multi-chain: Users can connect multiple accounts forming a unified DID.

Unified: human-readable identities for communities
Looking ahead, the team is exploring using Ceramic profiles to power decentralized data for DAO profiles, metadata, Boost configuration, rich marketplace data, and more!
Imagine having a DAO managed identity using Ceramic, where the DAO controls the identity as a collective. 🤯
HausParty S4: Introducing Theme Based Episodes
Season 4 of HausParty is well underway, you can catch up on all the show notes from previous episodes here.
Add Haus Party to your Calendar so you don't miss the paratay 🎉! 👇
This season we are taking a different approach than previous seasons. Instead of interviewing DAOs and their members, we are inviting everyone in the community into a critical discussion around varying topics.
We want to facilitate a space where polarizing views can be represented and shared beyond just opinion, where our goal is to keep the conversation as fun and accessible as possible!
Soon™ we will be releasing a HausParty Ideas submission form, so keep your eyes peeled 👀.
Come share your unique perspectives in the next HausParty!
Check us out 🤩
A common challenge for new entrants to the DAO space is understanding how and what you can help out with in DAOs.
To solve that, we have decided to give our task management tool (ClickUp) some upgrades.
Contributors looking to raise bugs and feature requests can fill out this form. Providing detailed responses will help us investigate, triage and resolve these requests more effectively.
If you have design or engineering chops and would like to contribute with your time, hop on over to our Contributors' Kanban Board. We have sorted out easy tasks for you to kickstart your Contributor's journey.
For designers, look out for tasks with the 'UX Gate' status. For engineers, you can start with tasks that have the 'First Tasks'.
For more information, you can check out our updated README section of the DAOhaus app repository.
Come join us in the discord and share a bit about yourself!
If you're looking for examples outside of the information provided above on how you can contribute value inside DAOhaus, follow some of the conversations happening in #open-chat or be sure to checkout the forum.
Also, take a look at Contributing to DAOhaus to see if you'd be a good fit!
Throw us a sub if you haven't already, or hold your peace 👇
That's it. Another week inside the Haus!
Haus Out ✌️🏰
More DAOHaus 🏰
Web | Blog/Newsletter | Twitter | Discord | Podcast | YouTube | OpenHaus